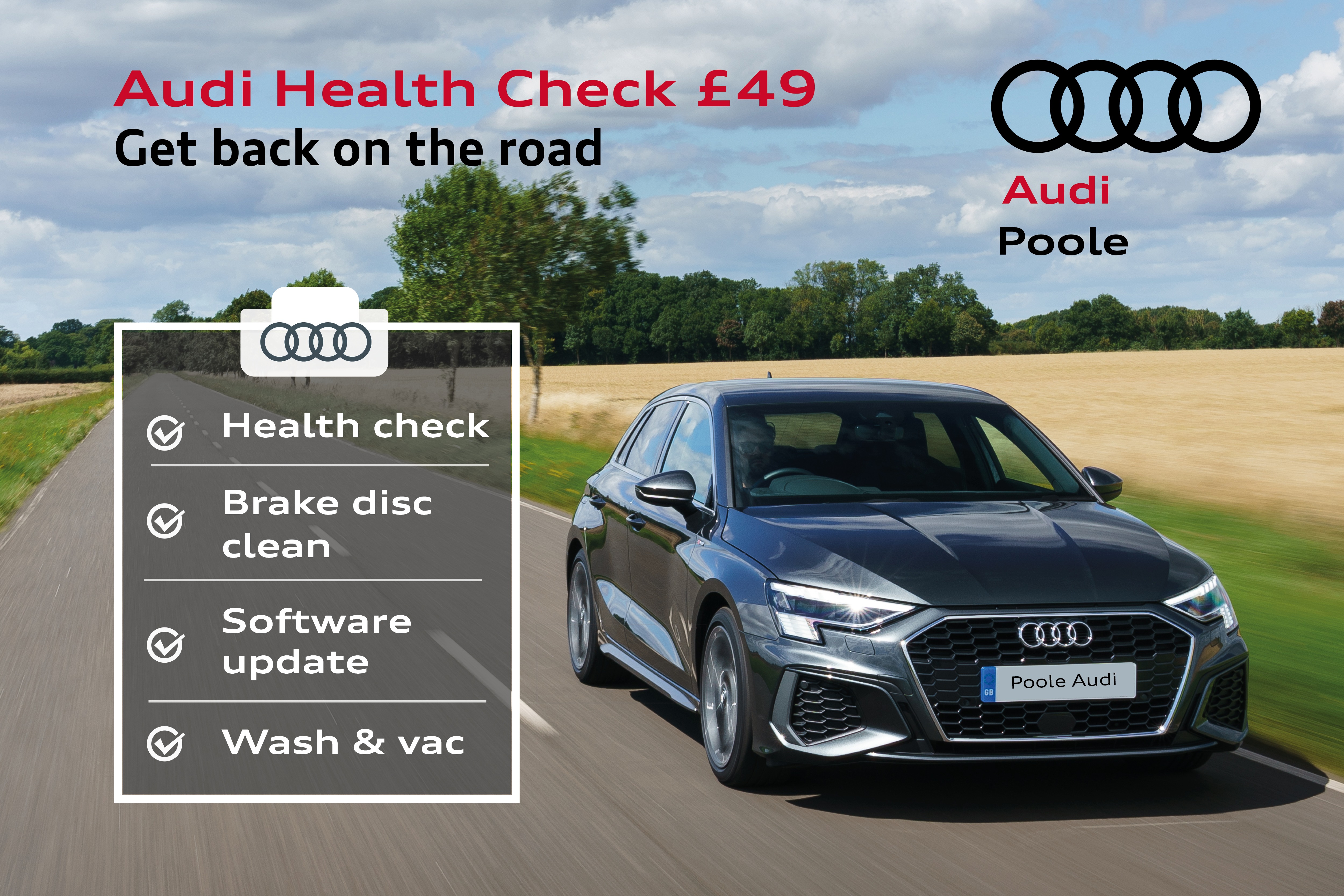 Get back on the road
With lockdown restrictions easing and life beginning to return to normal, your Audi may also be getting back on the road.
If your Audi has been sat on your drive for a while or not been driven regularly, we are offering a Health Check for just £49.
Our Audi trained technicians will inspect all the mechanical elements of your car and connect it to our diagnostic system - to check the parts you can see and the ones you can't. Also included is a brake disc clean as these can become corroded when not used.
We'll also be able to let you know about any software upgrades available for your model direct from the Audi factory in Germany. Your vehicle will also be returned washed and vacuumed.
To book please either click Make an Enquiry or call our service team on 01202 983727.