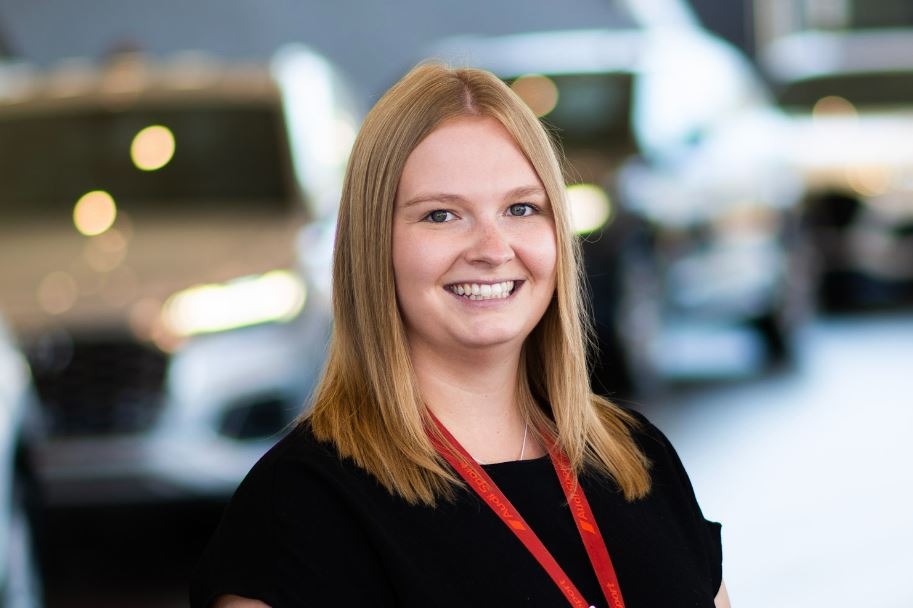 Meet the Team - Vikki Beaumont
Tell us a little bit about your role?
As a service advisor, I am responsible for ensuring our customers have a nice smooth journey while their car is here with us, from drop off in the morning to collect their car again once work is complete. It's my job to keep customers updated with progress and answer any queries they may have whilst visiting us. Even after a number of years at Poole Audi, I still learn something new nearly every day!
What does a typical day look like for you?
Every day is different! Mainly my focus day to day is to ensure our customers have a five-star experience from start to finish and supporting my team in any way I can. As well as spending time with my customers, I also try to find time to expand my technical knowledge with the workshop in order to provide the most accurate advice I can when asked.
What do you enjoy most about being a service advisor?
I enjoy the daily customer interaction and being able to build a rapport with my customers. Even if only in a small way, I like being able to help people and making sure their time with us is as enjoyable as it can be. I also love working as part of a team, helping and supporting each other both in and out of work. We have a really great group of people who I know I can count on to provide assistance as and when it is needed.
Latest News