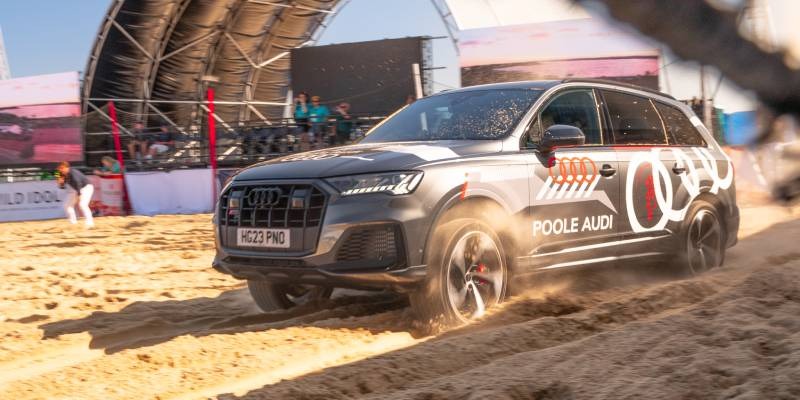 Behind the scenes at Sand Polo x Poole Audi 2023
Poole Audi proudly partnered with Sand Polo for the 16th British Beach Polo Championships, July 2023.
Along with sponsoring the Poole Audi polo team across the weekend, Poole Audi supplied the incredible Audi SQ7 which was used to race against one of the polo ponies. An incredible £10,600 was raised in aid of Lewis Manning Hospice and Poole Audi couldn't have been prouder to be involved in such a great cause.
Behind the scenes at Sand Polo x Poole Audi 2023
Latest News