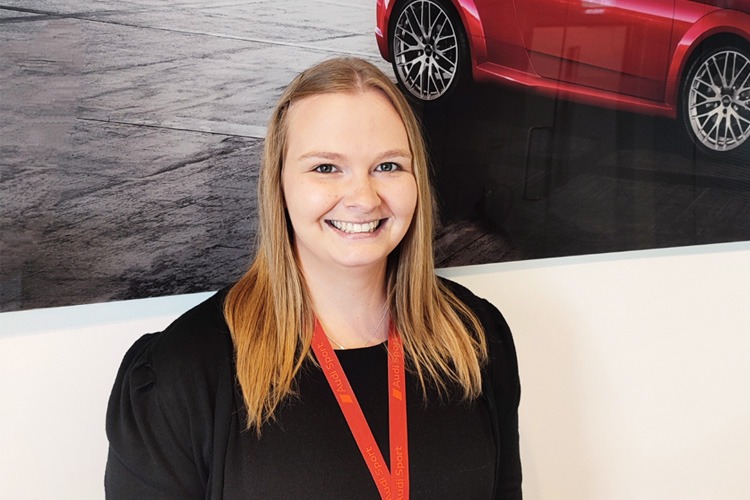 Congratulations to Vikki Beaumont
We are delighted to announce that Vikki Beaumont has been promoted to Senior Service Advisor. In her new position, Vikki is supporting our front of house team in delivering you an exceptional experience.
Vikki started with Poole Audi as a Service Advisor in November 2016, her first role in the automotive industry, and has consistently demonstrated her commitment and expertise.
Vikki said: "I really love working at Poole Audi. Although we are fortunate to sell and maintain some incredible cars, it is the people working here that make the difference. Everyone is so helpful and wants to help each other. You can speak to anyone and there is a good support network.
"My main focus in this new position is developing the team further. We have a couple of new service advisors, so supporting them to achieve their Audi accreditation and to continue providing an excellent experience to our customers."
Elliot Onaran, Head of Business, said: "Congratulations to Vikki on this deserved promotion. Vikki is a fantastic member of our team and I'm looking forward to seeing her take on this new role!"
Latest News