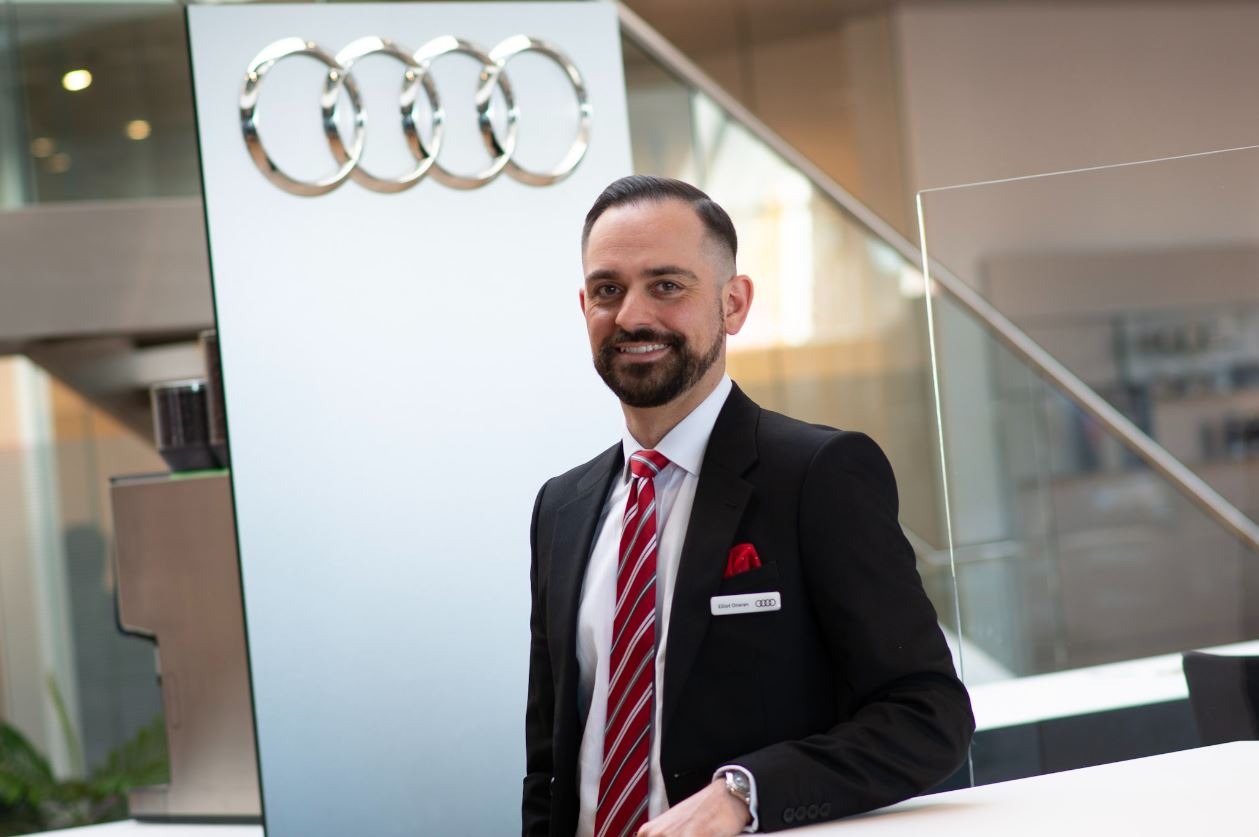 Elliot Onaran promoted to Head of Business
We are delighted to announce that Elliot Onaran has been promoted to Head of Business. In his new role, Elliot will take overall responsibility for Poole Audi, covering both the sales and aftersales departments.
Elliot has vast experience with Poole Audi, having joined the company in 2002 as a trainee technician. In the 19 years since, he has progressed through numerous positions including service technician, service advisor, sales specialist, new car sales manager, and, most recently, general sales manager. In each of these roles, Elliot has shown incredible dedication, passion for the Audi brand, and an unwavering focus on delivering exceptional customer service.
Gail Ninnim, Managing Director of Poole Audi, said: "I'd like to offer my heartfelt congratulations to Elliot on this promotion. I have worked with Elliot for almost 20 years and he has always shown a true commitment to offering the very best service. It's no exaggeration to say this has extended to thousands of our customers.
"I have no doubt that Elliot will be successful as we continue to launch a wide range of new electric and hybrid Audi models, develop our customer offering both in the showroom and online, and ensure we are providing the best service and value for customers to maintain their cars."
Elliot said: "I am really excited to take on this new role at Poole Audi. I have always loved the company and the brand, so I am very grateful for this opportunity.
"There have been countless changes in my time at Poole Audi, most notably the move to our current showroom on Old Wareham Road in 2016. However, one thing which has never changed is our determination to offer a brilliant customer experience, be that in the sales or aftersales department. As well as the skill and knowledge of our sales and aftersales teams, we remain the only showroom in the UK to offer complimentary salon treatments or the use of an onsite gym. I look forward to taking steps which further enhance our customers' experience online and in the showroom."
Latest News