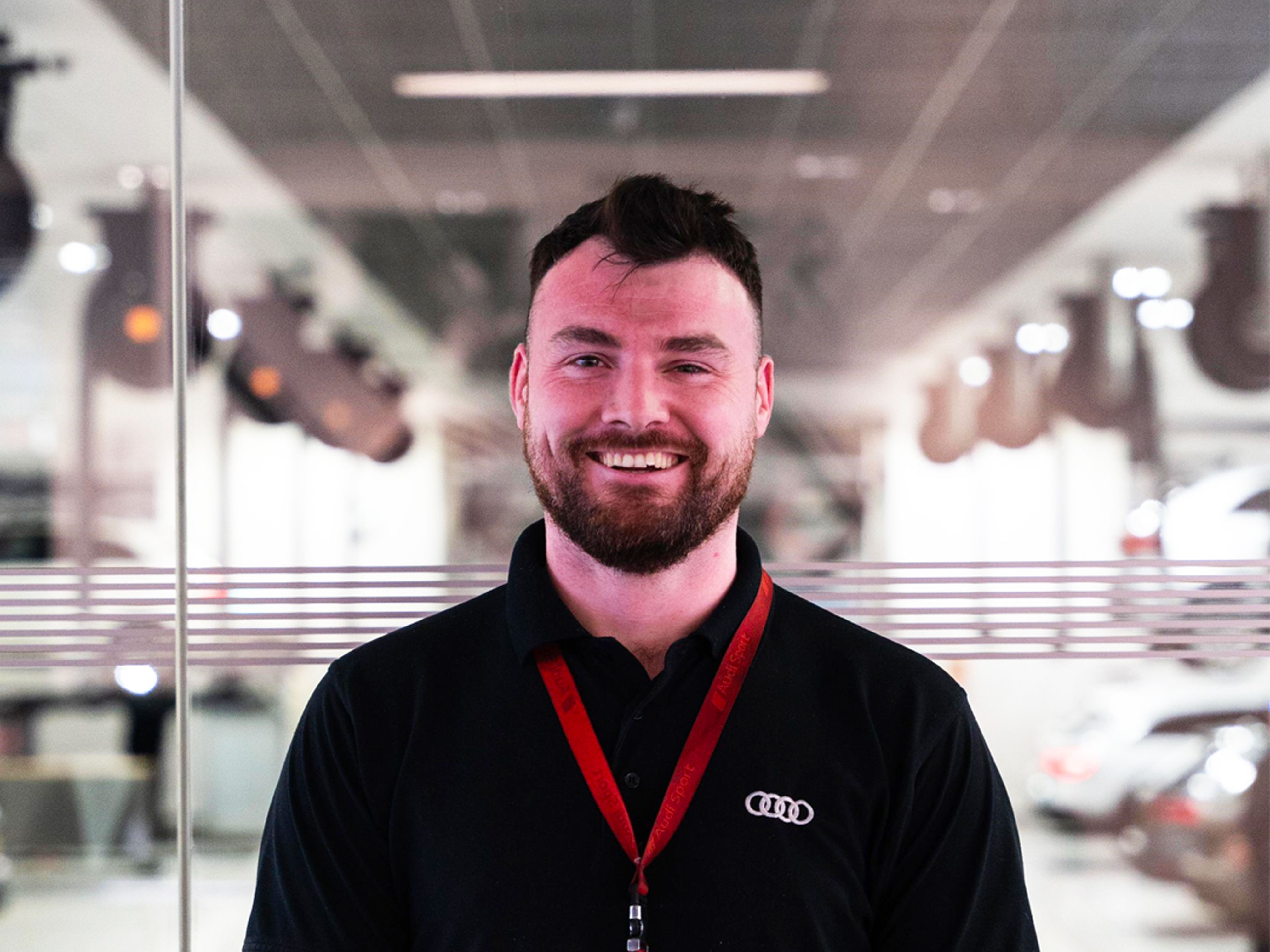 Meet the Team - Aaron Aston
When did you start working for Poole Audi?
I started working for Poole Audi in June 2022 as an Audi Technician and came with sixteen years' experience. In my previous role, I had a Master Technician qualification and when I started at Poole Audi, I completed this assessment again to become an Audi Master Technician.
What's your current job title?
My new job title is Audi Master Technician.
What's been your favourite experience so far?
One of my favourite experiences with Poole Audi has been working on the more high-end Audi vehicles. All my team members are great people, we work well together and most importantly we get to work on some beautiful cars.
What do you like most about your job role?
I really enjoy it when we get a complex job to come into the workshop. I love a challenge and find it very rewarding when we overcome and fix a challenging issue. Helping to build up my colleagues' knowledge and confidence is also a very fulfilling part of my job. Finally, being a technician is a very varied job role, we service cars, get deal with customers and even communicate with the Audi factory.
What are you looking forward to in your future with Poole Audi?
I am very happy working as an Audi Master Technician and feel very fortunate to have worked within the automotive industry for the last sixteen years. Being a technician takes a lot of hard work and time and I look forward to gaining new knowledge in my job as technology evolves.
What is your favourite Audi and why?
An Audi R8 V10 plus would be my favourite Audi. However, my favourite vehicle to work on would be an Audi A6 or Q7. As larger vehicles they are a little more complex to work on with more involved in repairing them.
Would you recommend working for Poole Audi?
Yes, I would recommend working for Poole Audi. I have encouraged one of my past colleagues to join the team and I believe it is a very efficient, positive place to work.
Tell us something interesting about yourself?
In my free time I do Muay Thai kickboxing and enjoy restoring cars. I am currently doing up a 1989 Volkswagen Polo.
Latest News