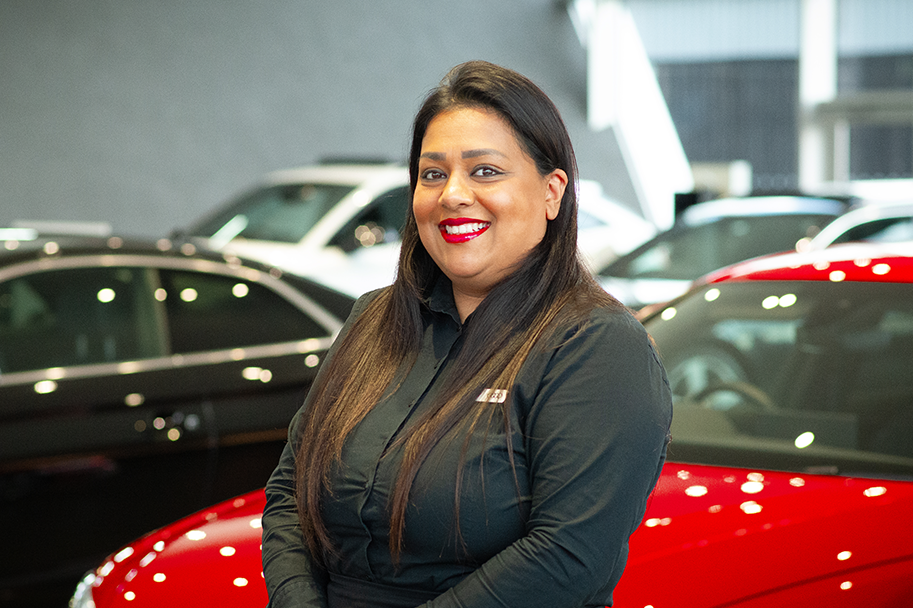 Meet the Team - Mary Miah
Tell us a little bit about your role?
As a sales specialist, my main responsibility is meeting and greeting customers and showcasing the Audi range. My aim is to provide each and every customer with a 5-star customer experience. I am passionate about customer service as you never get a second chance to make a first impression!
What does a typical day look like for you?
My day is filled with customer interaction either in the showroom, by phone, or via email. I also love when it's a customer handover day and always make an effort to make it a very special day for the customer.
What do you enjoy most about being a Sales Specialist?
I love people more than cars! Having traveled extensively around the world I love meeting new people from all walks of life. I love the feeling when customers collect their new Audi, my customers are special to me and I always go the extra mile in any way that I can so they always come back. I love getting to know people and believe that when you take care of customers they will always come back to you. I get a real sense of achievement when I receive a positive review from a customer.

Tell us something interesting about yourself
Twice a year I take a trip to Africa a place very close to my heart. I started volunteering in Africa in 2016 helping children and families in the most remote slums imaginable. I wanted to do something meaningful as I'm getting older. Since my first trip, I've never looked back. Volunteering feels good. Giving back to others and seeing the smiles on their faces is a feeling unmatched by anything else.
Latest News