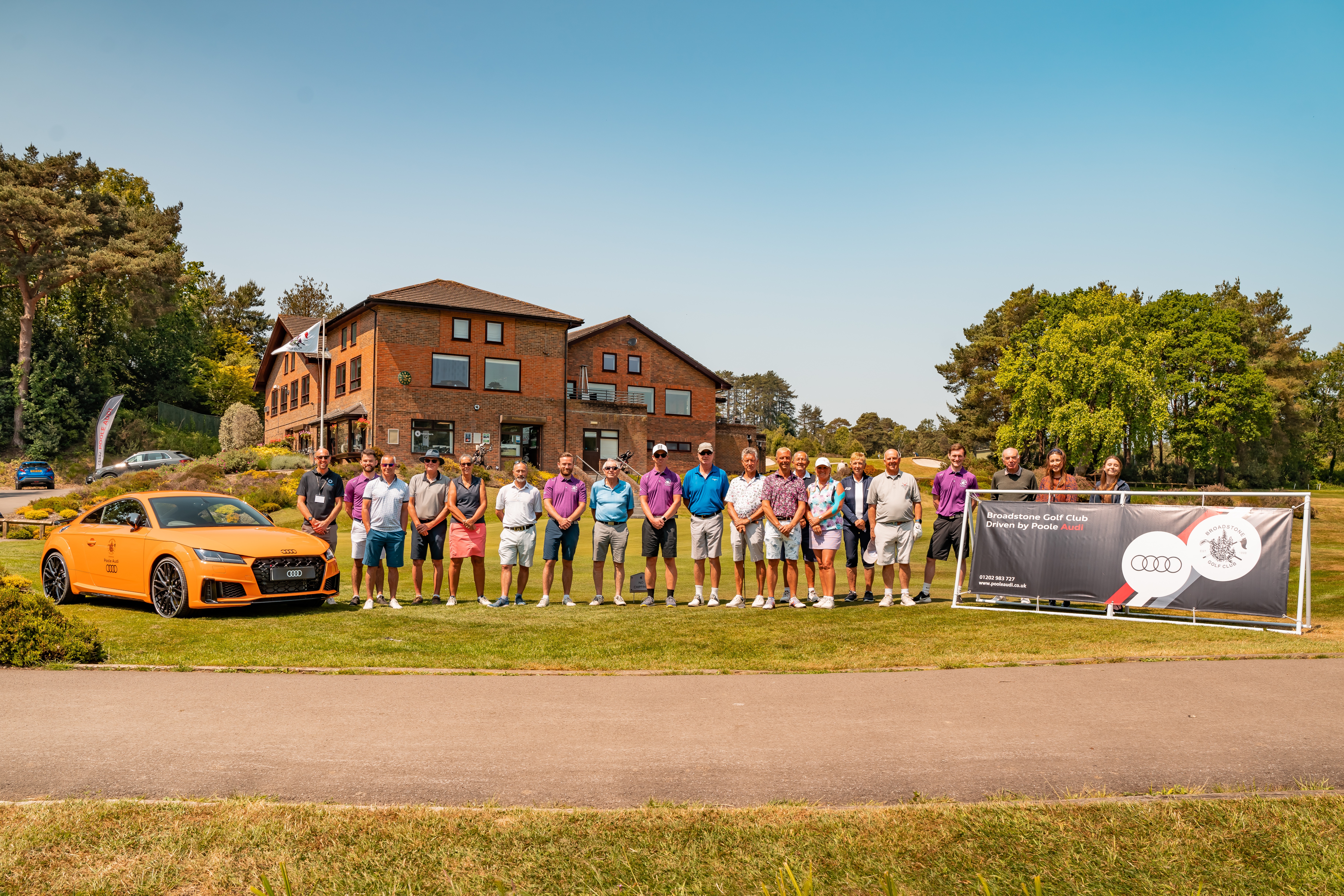 Poole Audi Golf Day at Broadstone Golf Club
Our ongoing partnership with Broadstone Golf Club means we get to host incredible Poole Audi Golf Days. A day where Audi and golf lovers come together.
Our most recent Golf Day saw a hand-picked group of golfers join us on the stunning 18-hole course which was accompanied with gorgeous summer weather. Once all 18-holes were completed, our golfers were treated to complimentary drinks and dinner from Broadstone Golf Club, where we handed over awards for Longest Drive, Nearest to the Pin, Winning Team, 3rd overall, 2nd overall, 1st overall prizes. Thanks to our partners at The Fired Up Collective, Midas Prosecco, and our in-house beauty salon Schön winners can enjoy beauty treatments, prosecco, dinner, and Audi merch.
If you are interested in taking part in any of our partnership events, email marketing@pooleuaid.co.uk to find out more and register your interest.
Big thanks to Broadstone Golf Club, The Fired Up Collective, Midas Prosecco, and Schön.
Latest News