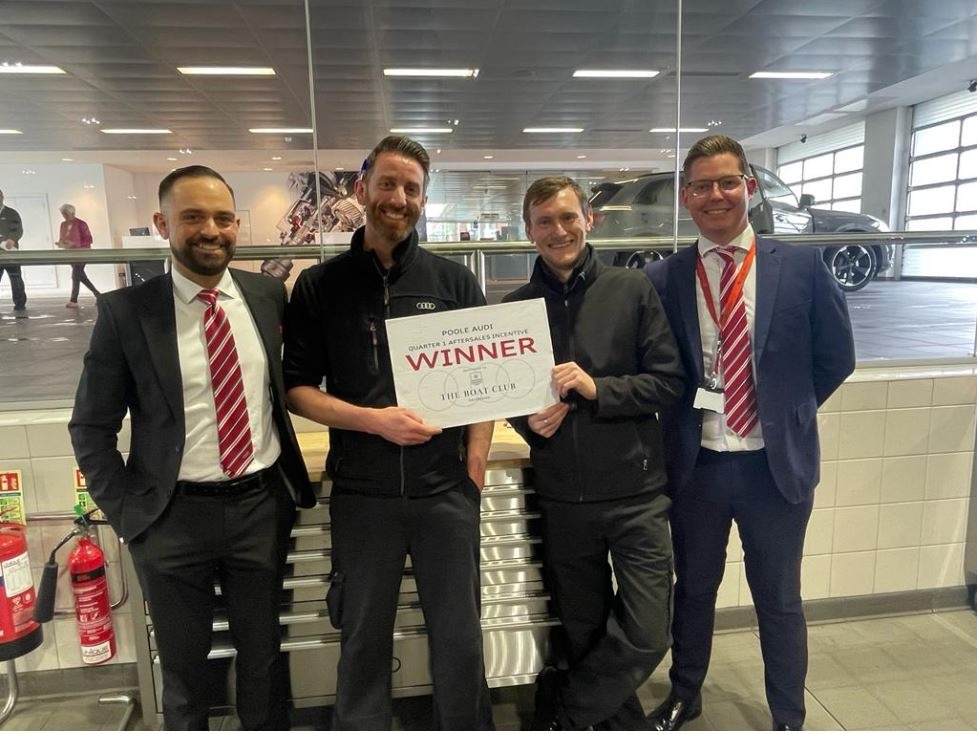 Service Customer Satisfaction Awards
Congratulations to Andy Tough, Harry Bickerstaff, Sarah Taylor, David Williamson-Jones, and Nicky Clark who recently won our Service Customer Satisfaction Award! The award is based on customer feedback in a number of areas, including quality of work and Audi Cam videos. Their reward was an afternoon trip on our sponsored Audi Sport Axopar, courtesy of The Boat Club, last month.
Elliot Onaran, Head of Business, said: "The workshop has been very busy so far this year, but our determination to maintain the highest level of quality and customer satisfaction remains. Andy, Harry, Sarah, David, and Nicky demonstrated this and have received some fantastic customer feedback. Well done!"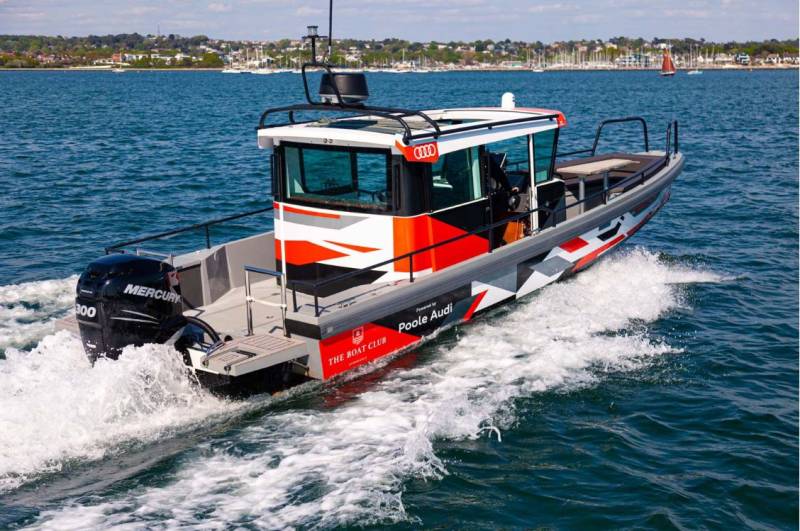 Latest News