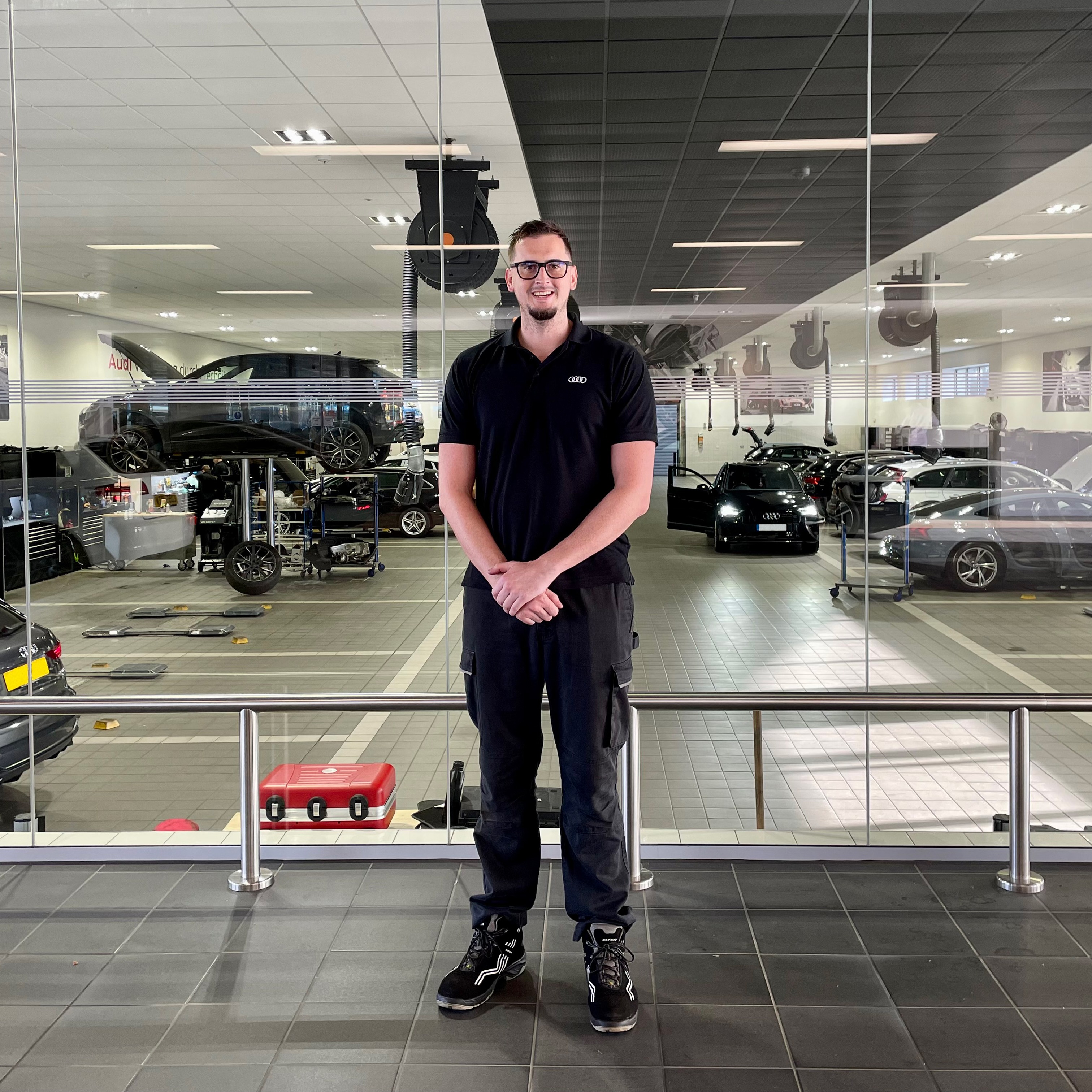 Meet The Team - Alex Fewings
How long have you worked at Poole Audi?
I have worked at Poole Audi for 5 years but prior to this I worked at a different car dealership. Overall, I have 13 years' experience in the automotive industry.
What qualifications/ specialisms have you achieved in that time?
I started off a Service Technician and from then I worked my way up to be a Diagnostic Technician. Since then, I have done all the high voltage courses which means I can deenergise, diagnose and carry out repairs on high voltage systems.
In the future I would quite like to do the RS specialisms and hopefully there will be course availability for that soon so I will be looking forward to doing that.
Favourite Audi model?
My favourite is an RS 4 Avant is the perfect all-rounder in terms of space it has got and the power it can put out as well. I also like that it has the air supported bolsters which hug you when you get in the car.
What excites you about the future of Audi?
They are always at the forefront of technology. It's great to be a step ahead of the competitors with what they are bring to new vehicles so it's always exciting to see what new ideas they are coming up with in certain aspects that you couldn't dream of.
Latest News