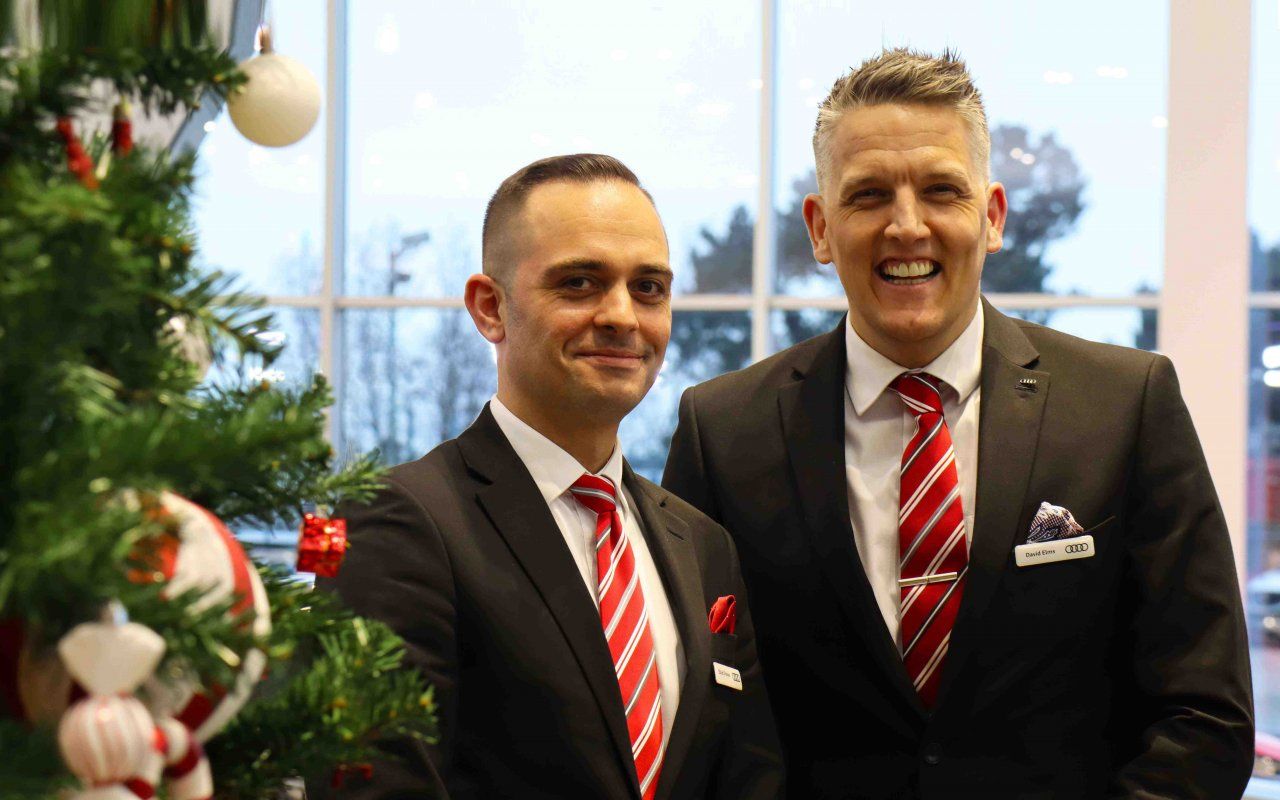 Poole Audi Sets Sales
We are delighted to announce two promotions within our sales department.
Elliot Onaran who has been with Poole Audi for 17 years, and was previously the New Car Sales Manager, has moved into the role of General Sales Manager. In his new role, Elliot will be overseeing all areas of the sales department including retail sales, business sales, and administration. Elliot reports to Simon Rea the company's Head of Business.
Elliot said: "In my 17 years with Poole Audi, I've been fortunate enough to build some amazing relationships with both my colleagues and customers, many of whom have then become friends. Having joined the company as a Trainee Technician, I could not be more grateful for the opportunities I have been given, to develop myself and progress through the business.
"It's a dynamic business and the managerial structure really does reflect that as we continually strive to improve our customer satisfaction."
David Elms, previously Used Car Sales Manager, moves to the new role of Retail Sales Manager, responsible for all new and used retail sales.
David said: "When I arrived at Poole Audi six years ago, I was excited to be joining a company with such a strong reputation for investing in people and for promoting from within. Six years on, I am even more excited to receive this promotion, one that now gives me the opportunity to add greater value and to support my team and therefore our customer base."
Latest News