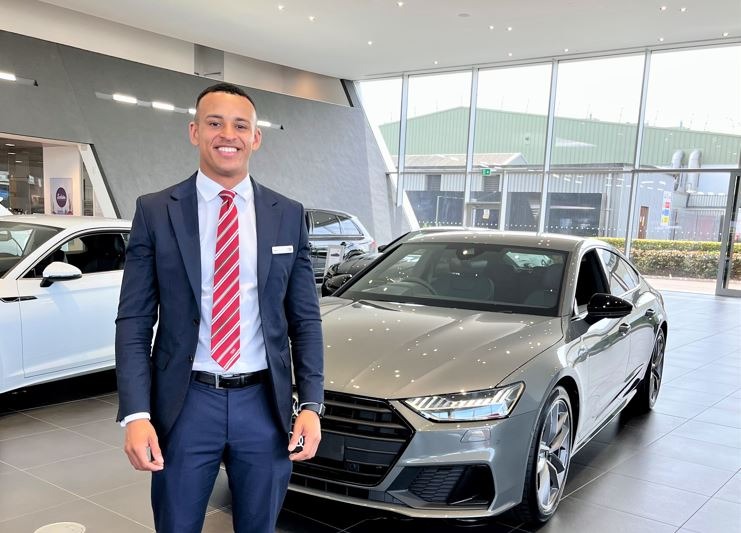 Congratulations to Laurent Reynolds
We are delighted to announce that Laurent Reynolds has successful completed his sales trainee programme and been promoted to Sales Specialist.
Laurent joined Poole Audi in April 2021 and has shown supreme passion for the brand and our customers. In his first role in the automotive industry, Laurent has devoted himself to his training, and is now taking on his new role with the same level of dedication.
What are you most looking forward to about your new position?
"I'm really looking forward to being able to interact with customers on a daily basis and really get involved in helping customers find their perfect Audi."
What do you like most about working for Poole Audi?
"I enjoy the culture in the workplace. I believe it's a really happy and positive place to work. We are fortunate that our showroom is fantastic and I enjoy working alongside my colleagues."
Do you have any interesting hobbies outside of work?
"I am really into my fitness and enjoy going to the gym. I am signed up to four different gyms so that I can appreciate the benefits of them all!"
Richard Holmes, Sales Manager for Poole Audi, said: "Well done Laurent, you've impressed us all through your training and we are really excited about your future with Poole Audi."

Latest News