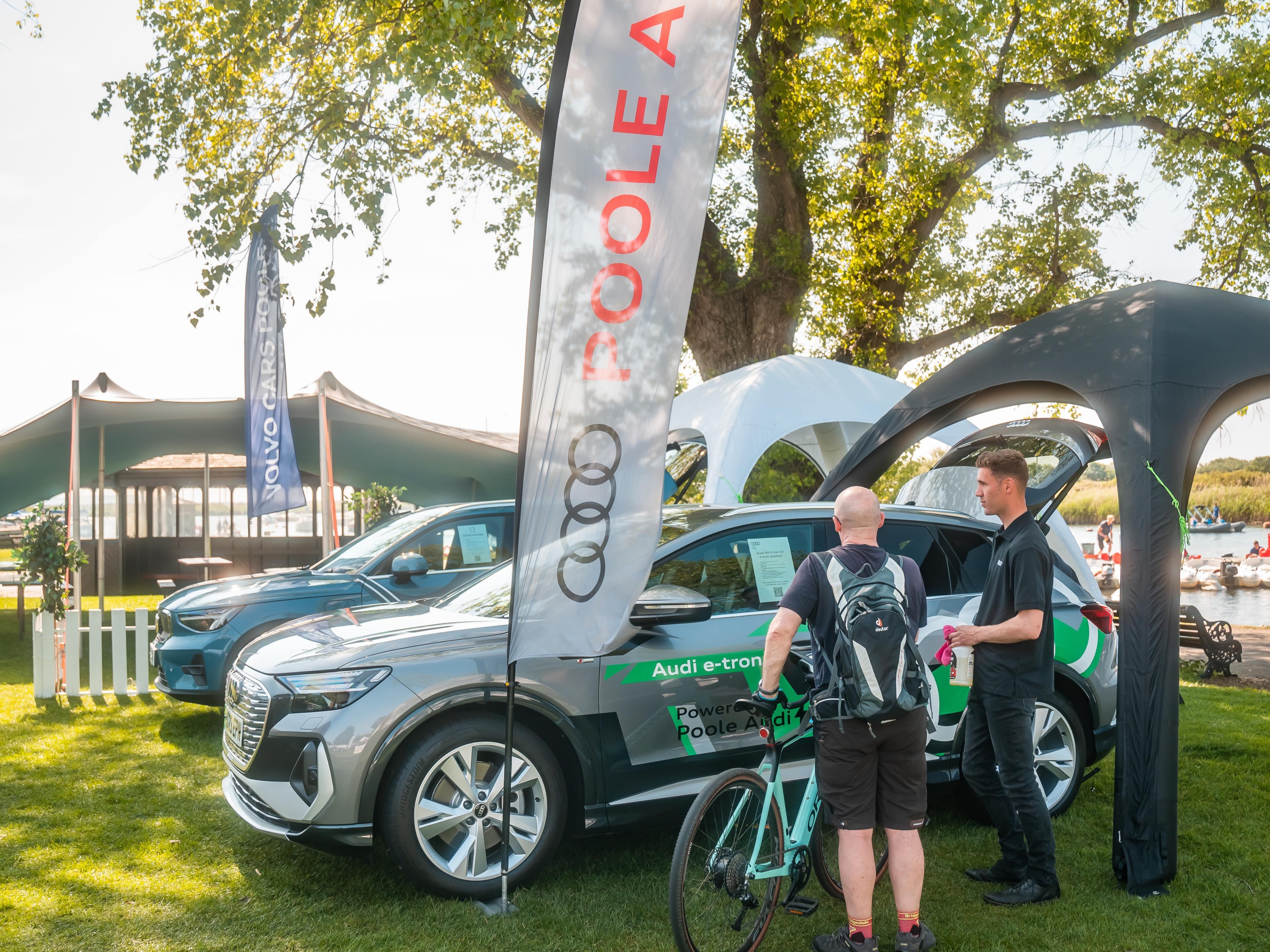 Exciting highlights from the Christchurch Food Festival
The Christchurch Food Festival delighted visitors with a sensational weekend filled with culinary delights and lively entertainment. Bathed in glorious sunshine, attendees enjoyed a vibrant atmosphere as the aroma of sizzling food wafted through the air and refreshing drinks flowed freely. The festival showcased an impressive array of talented chefs, accompanied by live sheep, captivating music, infectious energy, and of course; Poole Audi / Volvo Cars Poole.
The event attracted a diverse range of participants, including notable names such as The Captains Club Hotel, Forno Pizza, Chicken and Blues, and Conker Distillery. The weekend line-up at the Christchurch Food Festival featured a diverse range of performances from various acts. Attendees were treated to captivating shows by the Twynham School Jazz Band, Bournemouth Musical Theatre (BMT) Productions, Highcliffe Charity Players, Bournemouth and Boscombe Light Opera Company, and the Big Little Theatre Company. These talented groups showcased their unique talents and added a vibrant atmosphere to the festival.
Beyond the festival grounds, the entire town of Christchurch buzzed with excitement throughout the weekend. Organizers hope that visitors from distant locales have now discovered the town's hidden gem and will return regularly to immerse themselves in the many offerings this beautiful destination has to offer.
Poole Audi proudly showcased the sleek and sophisticated Q4 e-tron, a testament to the seamless fusion of compact SUV design and advanced Audi technology. With its fully-electric powertrain, the Audi Q4 e-tron is primed for the demands of everyday life.
View our picture gallery on Facebook here or Instagram here.
Latest News