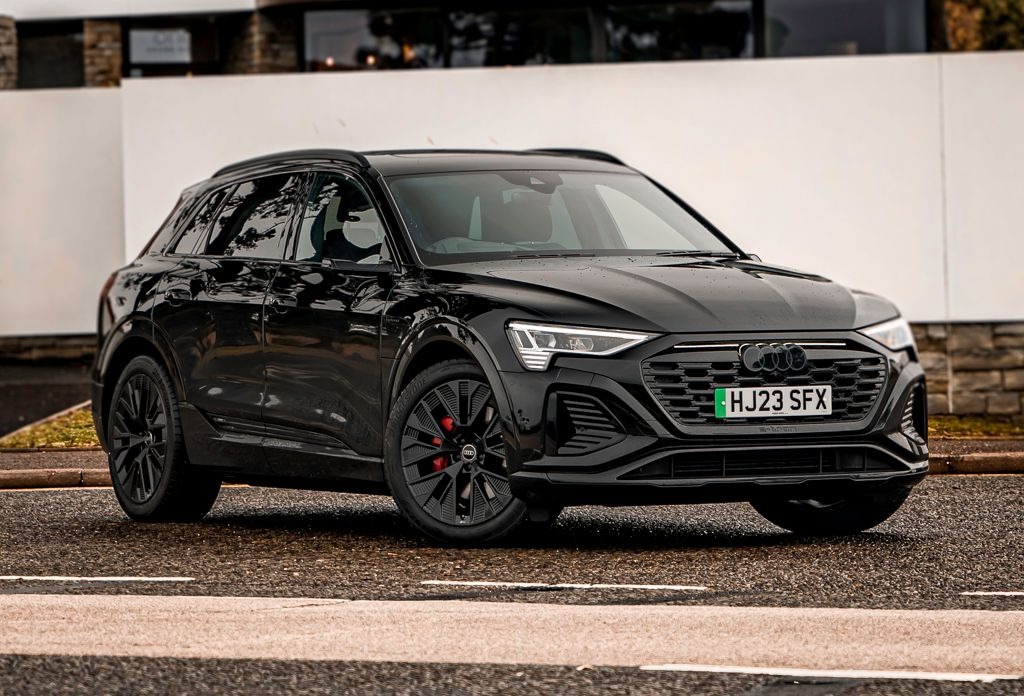 Fully-electric Q8 e-tron arrives at Poole Audi
The new Audi Q8 e-tron is our fully-electric SUV that's adventurous, spacious, efficient, and packed with Audi technology. ­ ­­­As well as producing zero emissions while driving, the Q8 e-tron is built in our Audi Brussels factory, which has been awarded the certification of CO2-neutral production.
The first Q8 e-tron models have now arrived at Poole Audi and are available to a test drive.
Power up to - 408 PS
Acceleration from (0–62 mph) - 5.6 seconds
Range up to - 330 miles1
Battery and powertrain options
Even though it's powerful in performance, the Q8 e-tron has an impressive range - giving it an official test value range of up to 330 miles1 for SUVs on a single charge.
The Audi Q8 55 e-tron quattro has a high-speed DC charging capacity of 170 kW at public stations - enabling a charge from 10% to 80% in around 31 minutes².
Maximum charging capacity of 170 kW DC charging
Battery from 10% to 80% in as little as 31 minutes2
Battery capacity (net) up to 106 kWh
To book your test drive, please contact us at 01202 983727.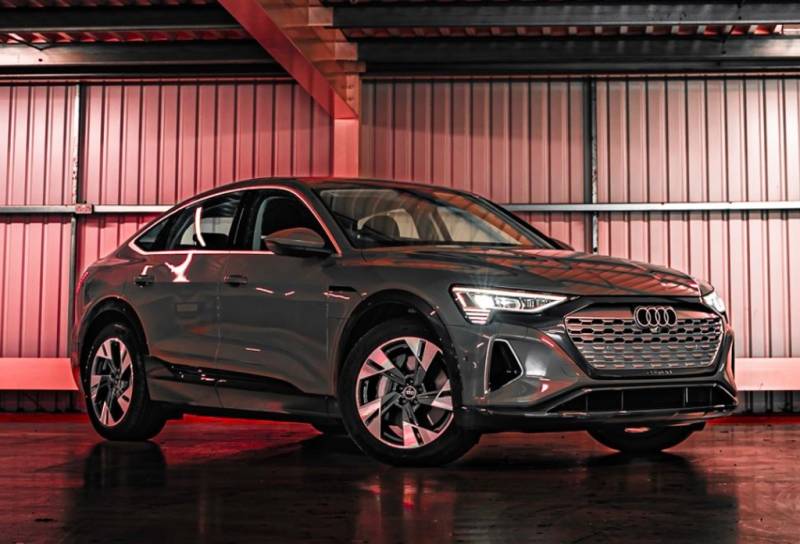 The above performance data relates to the Q8 Sport 55 e-tron quattro.
1Range dependent on trim and optional equipment. All vehicles are tested according to WLTP technical procedures. Figures shown are official test values for comparability purposes; only compare fuel consumption, CO2 and electric range figures with other vehicles tested to the same technical procedures. These figures may not reflect real life driving results, which will depend upon a number of factors including but not limited to factory fitted options, accessories fitted (post-registration), variations in weather, road and traffic conditions, individual driving styles, vehicle load, vehicle condition, use of systems like climate control (and, for battery electric vehicles, the starting charge, age and conditions of the battery). Figures for battery electric vehicles were obtained after the battery had been fully charged. Battery electric vehicles require mains electricity for charging. Zero emissions while driving. Figures quoted are subject to change due to ongoing approvals/changes and figures may include options not available in the UK. Please consult your local Audi Centre for further information. Data correct in November 2022.
2Timings based on a 10 to 80% charge using an ultra-rapid DC public charge station at the vehicle's maximum charging capability. Ultra rapid charging stations are still limited in the UK, with numbers planned to increase. Actual charging times will vary depending on various factors, including the selected vehicle (and battery option, if available), the type of charger used, the level of charge in the battery, the age type, condition and temperature of the charger and the battery, the power supply, ambient temperature at the point of use and other environmental factors. Charging times will also be affected by the charging curve (for example, once charging passes 80%, charging will slow to protect the battery's longevity) and will be longer if battery temperature activates safeguarding technology.
Latest News