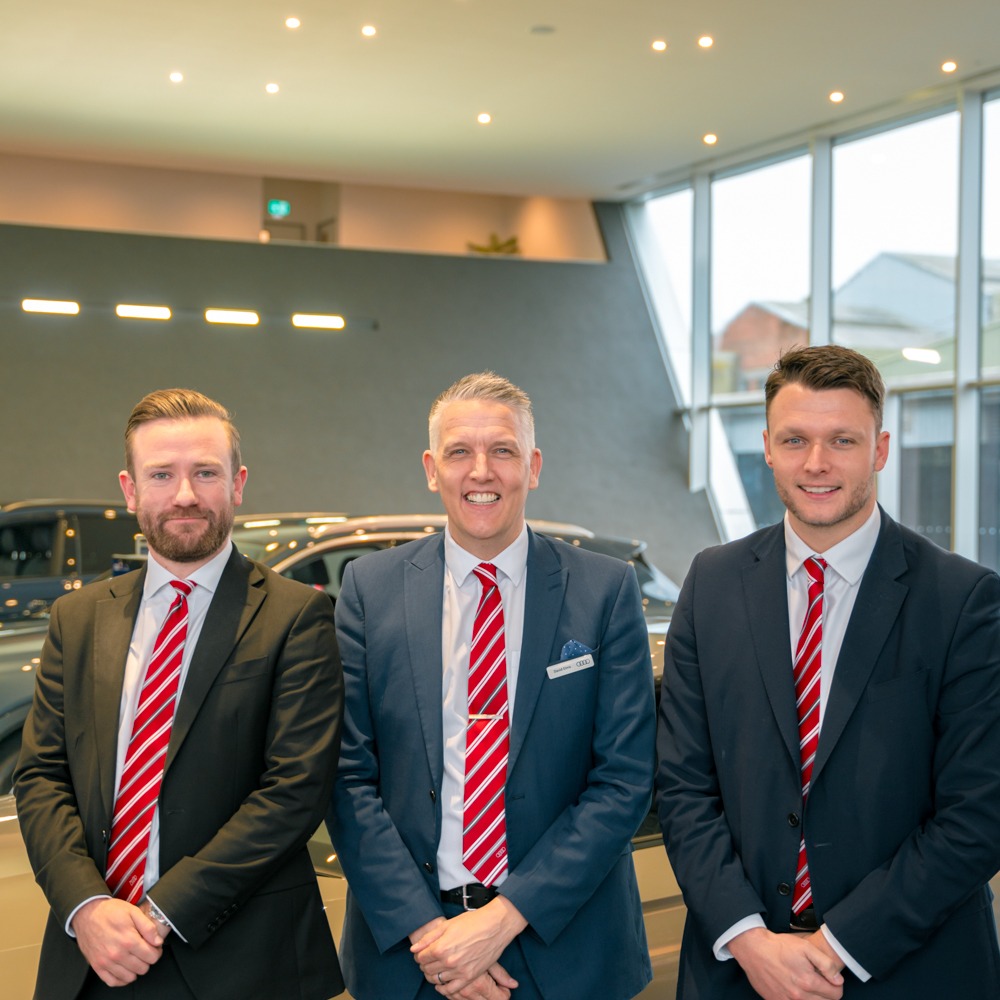 Introducing the Poole Audi Sales Managers!
We would like to say a massive congratulations to David Elms, Jack Atkins, and Jordan Seabright on their recent promotions within the sales management team, to general sales manager, new car sales manager, and used car sales manager respectively. David has a wealth of experience, having been with Poole Audi for over 10 years. Both Jack and Jordan began their careers at Poole Audi as trainee sales specialists, and we have been delighted to support their development through various roles in the sales team.
David said: "I am delighted to oversee such a fantastic team of hard-working individuals and be there to support and guide them. I have worked with Jack and Jordan for a number of years, and I'm really pleased to see them continue to progress at Poole Audi."
Jack and Jordan's careers at Poole Audi have followed a similar path. Beginning as trainee sales specialists, a programme which typically takes around 18 months to complete, they were promoted to sales specialists. Both excelled in these roles, developing extensive knowledge of the Audi brand and demonstrating a commitment to customer satisfaction, which led to promotions to transaction managers, where they led a small team of sales specialists.
Following his most recent promotion, Jack said: "I've thoroughly enjoyed my time at Poole Audi and the opportunities I've had. I'm excited to see the development of the business as technology changes and to help our sales specialists deliver the best customer experience when purchasing a new car."
Jordan added: "Having started here as a trainee myself, I'm looking forward to helping the team grow and develop skills so they can reach their full potential. This results in our customers getting the best experience from us which is our ultimate aim."
Elliot Onaran, Head of Business, congratulated the team: "Having three long-standing members of staff promoted is fantastic news and I have no doubt that they will be successful in their new roles. Congratulations!"
Picture (left to right) - Jack Atkins, David Elms, and Jordan Seabright.
Latest News