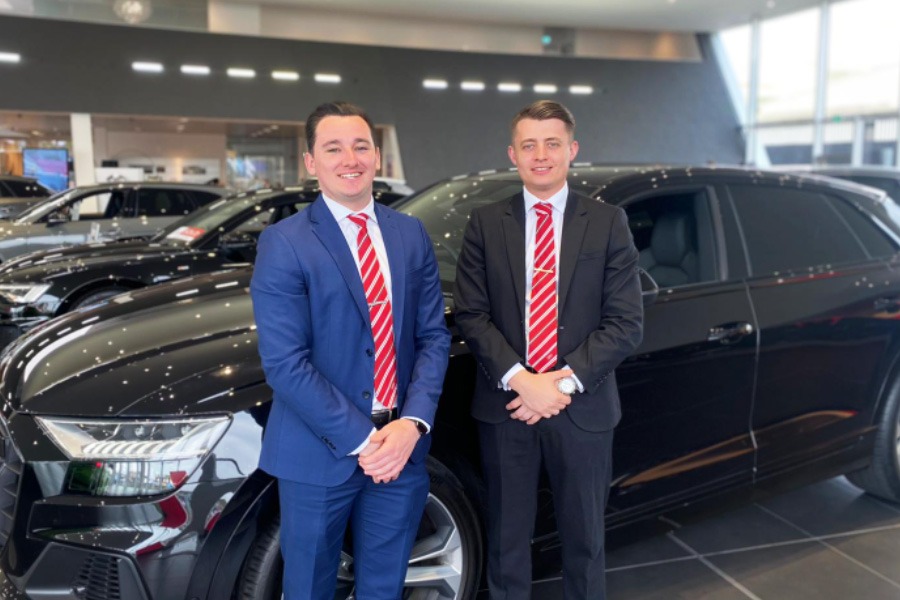 Latest Audi accreditations
Congratulations to our Sales Specialists Peter James and Sam Rea, who have both recently passed their Audi accreditation. The accreditation process includes detailed interactive training on Audi's history, product knowledge, finance, and a host of other areas, and is designed to ensure that our team's knowledge and skill are second to none.
Peter said: "I thoroughly enjoyed the accreditation process, I learned so much to help me succeed in providing an outstanding experience to my customers, which is what I love about my job.
"Assisting customers, with the purchase of a new car is an amazing feeling, and one that will never get old!"
Sam added: "The Audi accreditation was extremely helpful and it tested every part of the job. It enabled me to learn so much more and will help me offer my customers an even better experience."
Elliot Onaran, Head of Business, said: "Well done to Peter and Sam for successfully passing their Audi accreditation! Accreditation is available for many roles in the sales and aftersales departments and is a key focus for Poole Audi. We truly believe training and development is the best way to make sure our customers receive the very best service."

Latest News