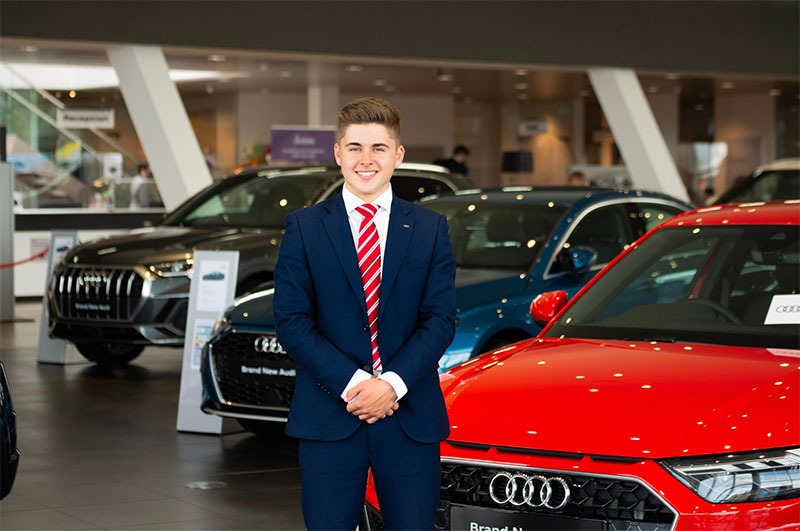 Meet the Team - Cameron Parr
Tell us a little bit about your role?
As a trainee sales specialist, every day I am introduced to something new and exciting. From arranging the forecourt and learning about the Audi model range, to delivering cars and seeing customers, it's safe to say every day is different. There's plenty to learn, but with the support from managers and the sales team, it's not as daunting as first anticipated. It's really fast-paced as there is always something to do.
What does a typical day look like for you?
A typical day is busy and always keeps me on my toes. As a trainee, I'm required to help the sales staff alongside the tasks managers have set me. Besides the busy working environment, you find yourself smiling and laughing a lot with customers and colleagues from all departments.
What do you enjoy most about being a trainee sales specialist?
I love helping people. This is a big part of my job as there are plenty of tasks which need doing to ensure we give customers a great experience. It's satisfying to know that whatever size task you are presented with, you are always a big help to your colleagues or customers.
I also enjoy the interaction with everyone in the business. The trainee role means you interact with people you wouldn't in other roles around the business. I have formed some close friendships since working at Poole Audi and I hope to make many more.
Latest News