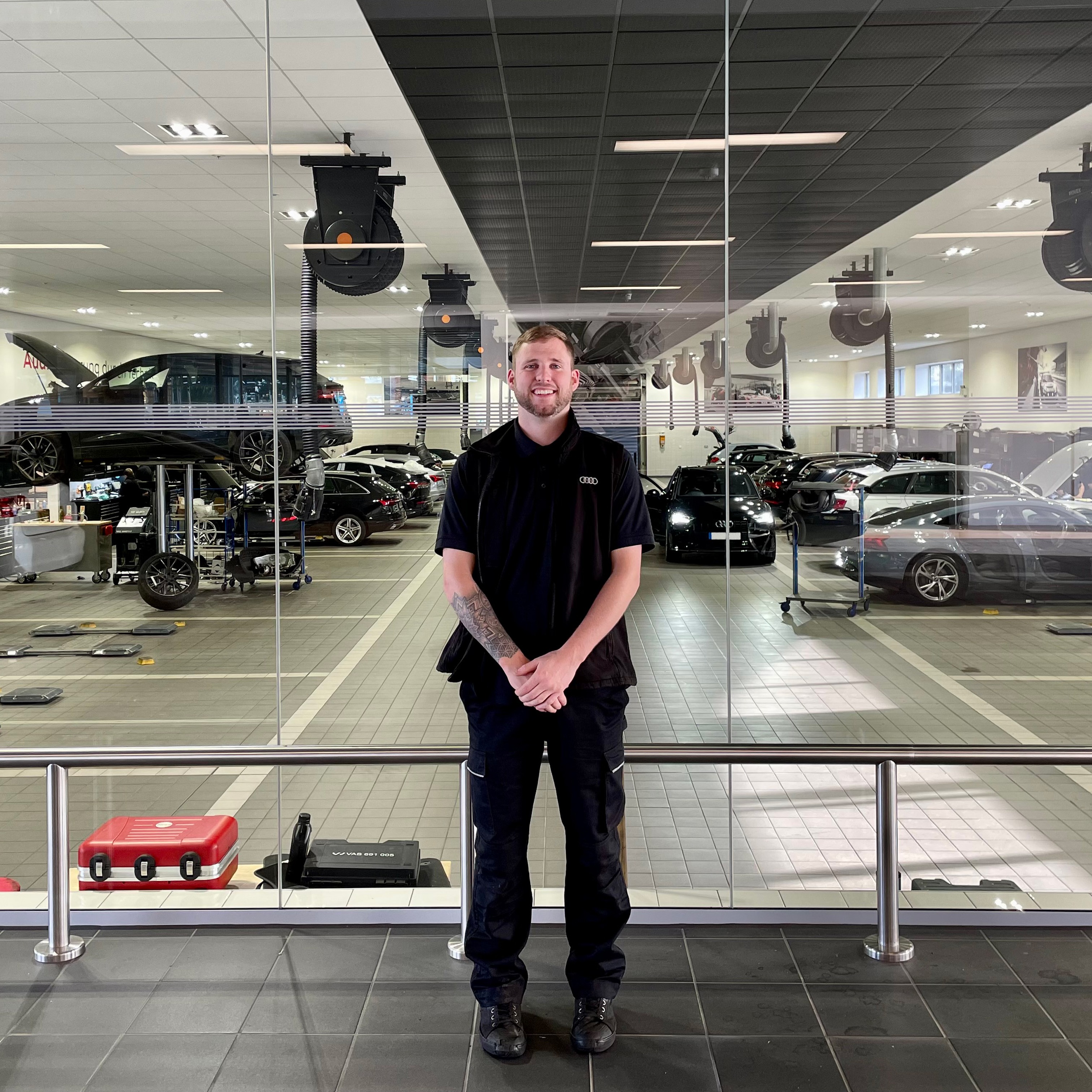 Meet the Team - Luke Spyers
How long have you worked at Poole Audi?
I have worked here for 6 years and before I came to Poole Audi I worked in retail but had always had a keen interest in cars so changed to pursue that further.
What qualifications/ specialisms have you achieved in that time?
I started by doing the Audi Apprenticeship in which I qualified as a service technician which was a great achievement and I'm currently working towards my qualifying as a diagnostic technician which I hope to complete with the year.
From there I see myself going on to be a high voltage technician and then a Master Technician.
Favourite Audi model?
My favourite Audi model is an RS Q8. I think it really does have everything for the family and lifestyle and that extra power when needed.
What excites you about the future of Audi?
The progression of Audi and their electric cars is quite exciting. This will also with help my qualification path and knowledge in the future.
Latest News